All news
Ace Aquatec makes waves in Chile with two new key appointments 
31 October 2023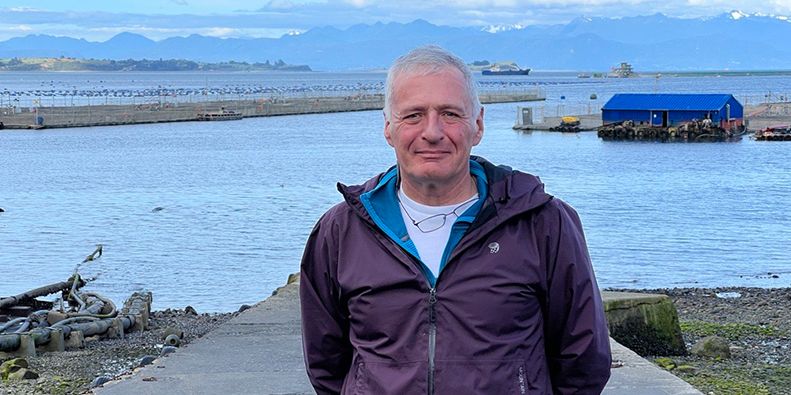 Award-winning aquaculture technology specialists Ace Aquatec has announced the appointment of two key staff in Chile, as the company continues to expand its presence in the South American region.

Luis Felipe Diaz Cortez has assumed the role of Senior Sales & Service Manager (Chile), with a focus on promoting Ace Aquatec's products in Central and South America, while Fabian Gonzalez Duarte has been appointed Field Service Technician, providing installation and maintenance support for a range of the company's products.

With a background in veterinary care, Luis Felipe brings a wealth of knowledge to the position, with experience in raising salmon from hatchery to market in previous roles both in Chile and overseas. He will use his expertise to expand Ace Aquatec's presence in a region where welfare standards are rapidly evolving, corresponding to increased demand from both fish farmers and consumers for the more widespread use of humane stunning solutions. Ace Aquatec's Humane Stunner Universal (A-HSU™) which provides an effective, high-welfare in-water stun is already being used at AquaChile, one of the largest salmon producers in Chile, and Chilean processing company Abick S.A. Ace Aquatec has recently launched its innovative A-BIOMASS™ camera, which will be deployed with a number of companies in the region before Christmas.

Speaking about his appointment, Luis Felipe said: "I have worked in this industry for over 30 years and have seen at first-hand how Ace Aquatec's products are revolutionising the way farmers grow and take care of their fish. Using AI, the new A-BIOMASS™ helps farmers to optimise fish health and growth rates, reduce feed wastage and monitor the overall health and wellbeing of their fish. When you use that combined with the humane in-water stunner, you can increase efficiency, reduce cost, and ultimately make aquaculture a more competitive option for consumers looking for a sustainable source of animal production. I'm really looking forward to making a difference in the Chilean industry.

Tara McGregor-Woodhams, CSMO of Ace Aquatec, added: "We're thrilled to welcome Luis Felipe and Fabian to the team at a time of exciting development, both for us as a company and for the sector as a whole. With the knowledge and expertise that they will bring to Ace Aquatec, Luis Felipe and Fabian are well-positioned to continue our growth in the Central and South American region.