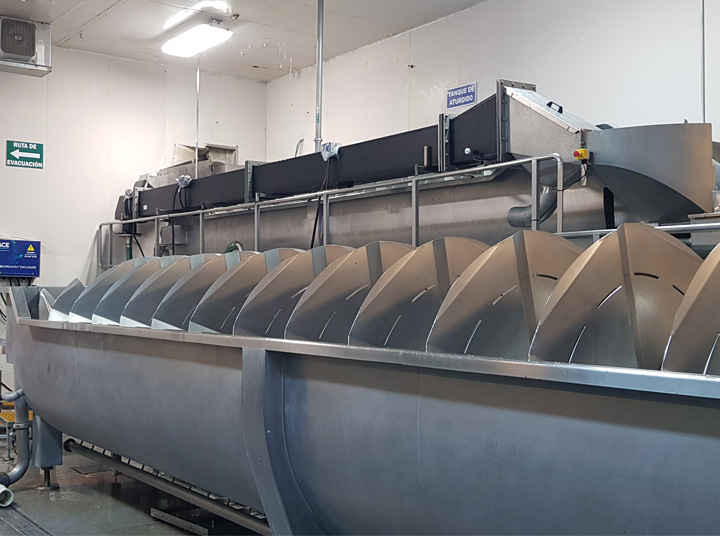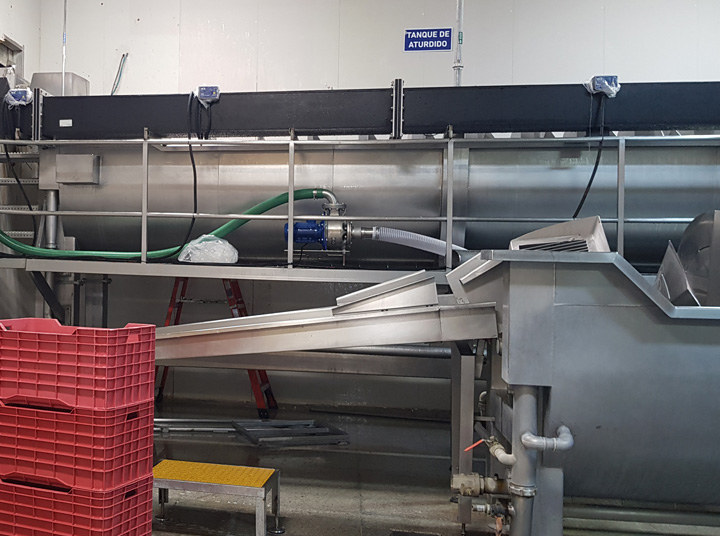 What it is and how it works
Tilapias are an important, portion-sized white fish variety widely cultured globally. They are hypoxia resistant and challenging to stun because of the large fatty areas in their heads that protects the brain.
The A-HSU™ flexible electronics system ensures that tilapias are stunned in less than one second as they flow through the stun tube. The electric field in the tube means the fish lose consciousness immediately, without distress or suffering, facilitating a calm and safe harvesting process.
The A-HSU™ is suitable to use at the lake or pond side, on a farm boat or barge, and inside or outside dedicated slaughter facilities.
Key features
A-HSU™ stuns tilapia quickly and efficiently, meeting the high welfare standards expected by consumers, retailers & regulators.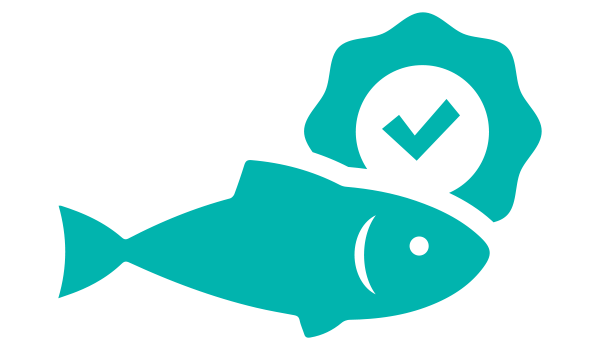 100% stun rate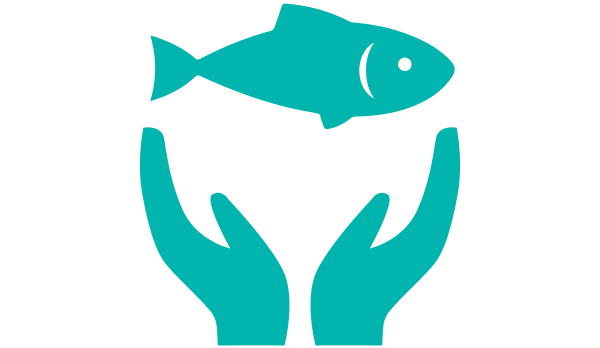 Reduced handling and low stress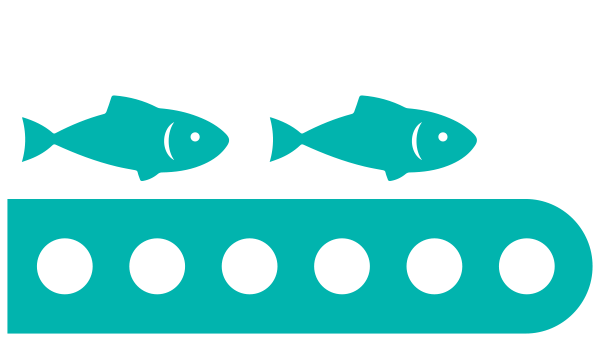 Can accommodate various fish delivery systems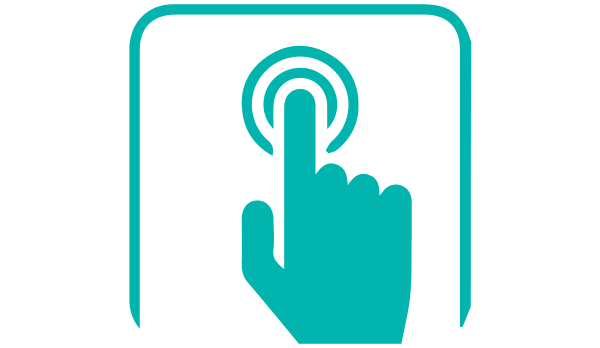 Automated system with touch screen controls & remote monitoring
Welfare benefits
Effective and humane, without pre-stun shocks
Stuns fish fully unconscious in less than one second
Reduced handling and low stress
Long pre-rigor times, less bruising and skin damage
Sustainability factors
Safer and calmer production line for processing workers
Low environmental footprint
Simple cleaning and disinfection protocol
Robust and durable construction for a long lifespan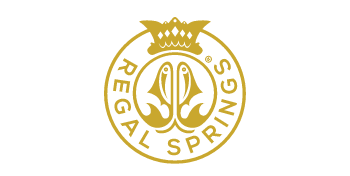 "This in-water stunner is a huge step forward from thermal stunning to a more humane and controlled stunning process, and with this towards better fish welfare. As a side effect, process and quality parameters improved: reduced bruising, better quality of the fillets, and better working conditions for staff. This supported Regal Spring's decision to move from pilot trials to immediate uptake of the equipment, and proliferation across our business."
Emily McGregor, Sustainability Manager, Regal Springs
Get more information
Read our case study to learn why Regal Springs chose our 'gamechanger' stunner technology to improves global welfare standards for tilapia. The Tilapia A-HSU™ fact sheet provides additional details about the system.
Let's talk
Arrange a call so we can discuss how the A-HSU™ can benefit your harvest process.
Other products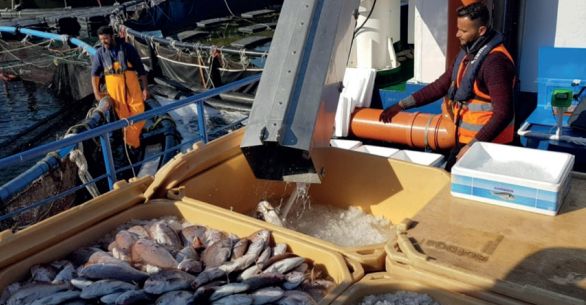 Bass and Bream A-HSU™
The Bass and Bream A-HSU™ in-water stunner is optimised for the demanding environment of Mediterranean aquaculture, facilitating humane harvesting into ice-filled harvest tubs on farm boats.
Learn more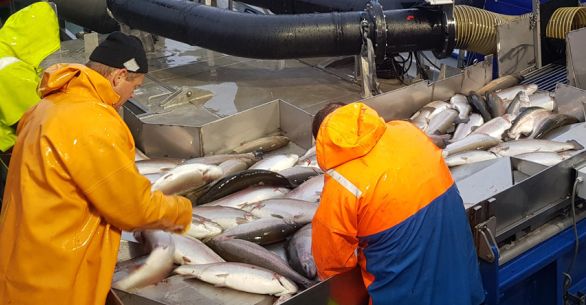 Salmon A-HSU™
The A-HSU™ is the most humane and effective system for stunning fish before slaughter. The multi award-winning system has been academically proven in EEG tests to stun fish fully unconscious in less than one second, meeting the high welfare standards expected by consumers, retailers, and regulators.
Learn more