All news
Minecraft entrepreneurs invest in Ace Aquatec
09 July 2020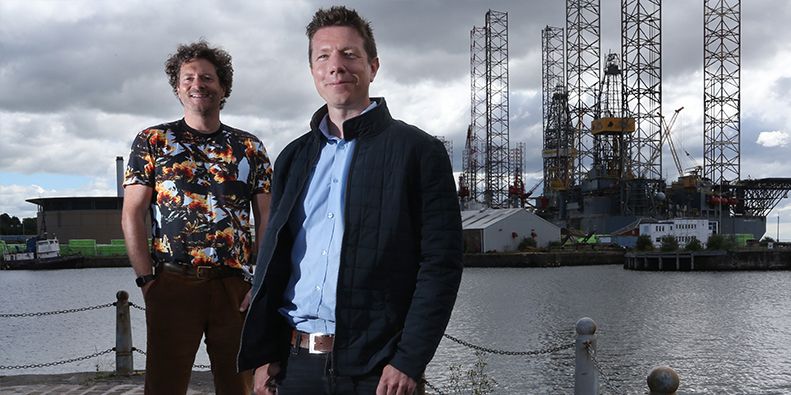 We are proud to announce that Scottish technology entrepreneurs, and co-founders of 4J Studios, Chris van der Kuyl and Paddy Burns have invested in Ace Aquatec!
Paddy and Chris have spent the past fifteen years building 4J Studios into one of the UK's leading independent games development studios responsible for the hugely successful Minecraft Console Editions. Following on from that success they have been investing in a wide variety of technology ventures including areas such as data analytics and digital entertainment.
This new investment adds to funds that we secured last year from Dutch investment fund Aqua-Spark, which specialises in sustainable aquaculture. The 2019 investment was consistent with our mission to use technology to accelerate the adoption of responsible marine practices.
The investment by van der Kuyl and Burns will also see van der Kuyl join our Board as we enter the next phase of growth. Our management team plan to grow the team and regional support network over the coming months as ethical farming and food insecurity move up the global agenda in the wake of the Covid-19 crisis.
Our CEO, Nathan Pyne-Carter, said: "Aquaculture is set to grow even quicker post-Covid and is seen by many commentators as one of the key drivers to address the onset of a global food crisis. As the industry grows, we are helping our customers support their own growth with the most sustainable and ethical products in the market."
On the investment by van der Kuyl and Burns, Nathan Pyne-Carter added: "Chris and Paddy's experience growing digital businesses will be a significant asset to our team as we strive to blend the best of physical and digital technologies to help our customers produce environmentally sustainable seafood."
Chris van der Kuyl said: "Paddy and I are delighted to invest in such a fantastic technology, manufacturing and innovation driven company. Ace Aquatec has shown phenomenal global growth and ambition and I hope we can help bring our technology expertise to this world class organisation. Investing alongside management and an aquaculture specialist investor in Aqua-Spark gives us cause for great optimism and excitement for future developments."
Read more about the investment in the article on The Herald